January 2005

Jan 6th 7:30 pm
3491 Hingston Ave.
Kidstuff Core Group Meeting


top



February 2005


Feb 3rd, 7:30pm
Trinity Memorial Church, 5220 Sherbrooke St W. at Marlowe
Kidstuff CITY REGION Meeting
Deanery of Christ Church Cathedral, Deanery of Hochelaga, Deanery of Royalmount, Deanery of LaSalle, Deanery of Western Montreal: All those involved with children from churches in these deaneries are welcome

Feb 4th 7:30 pm
Mailing of Bishop's Lenten Project Package & Lenten Newsletter

Feb 9th
Ash Wednesday
top



March 2005


March 3rd 7:30 pm
SOUTH SHORE REGION
St. Barnabas, 95 Lorne Avenue
Kidstuff Meeting
All those involved with children from South Shore region churches are welcome

March 27th
Easter Sunday

top



April 2005


SPRING WORKSHOPS

Saturday, April 9th, 2005, 10:00am-2:00pm
Fulford Hall
Children's Ministry Workshop
Sponsored by Cook Publishing; part of a series to be offered in April and May of 2005. David C. Cook, Communication Focus.

Saturday, April 16th, 10:00am-2:00pm
Fulford Hall
Music Ministry Workshop

Saturday, April 23rd, 10:00am-2:00pm
Fulford Hall
Gretchen Pritchard on "Light & Peace" a Children's After School Program
This workshop was cancelled last March and has been rescheduled for this new date.
top



May 2005


May 1st
Pentecost Newsletter Mailing Date

May 5th, 6:00pm
LAURENTIANS REGION
Holy Trinity, Ste-Agathe
Kidstuff Meeting
All those involved with children from Laurentians region churches are welcome
top


June 3rd & 4th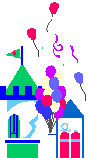 Christ Church Cathedral
Festival celebrating our Worldwide Anglican Communion ~ includes children's events and activities.

June (date TBD)
Kidstuff Core Group
Dinner meeting

June 25th to August 20th
Summer Camps in many locations more details here.
top



July 2005


July 31, August 01
Final Submission for The Harvest Newsletter that's planned to be mailed the first week in September. Content would be needed by Aug 1st
.
top



August 2005


August 01
Final Submission for The Harvest Newsletter that's planned to be mailed the first week in September.


August 25, 7:30pm
at Valerie's
Kidstuff Meeting


top

top



October 06, 7:30pm
at Valerie's or the Laurentians
Kidstuff Meeting


October 31
at Saint Matthew's, Hampstead
Saints Alive! All Saints Day



top



November 2005



November 03,
at West Island
Kidstuff Meeting






top



December 2005

December 01, 6:00pm
at Valerie's
Kidstuff Dinner Meeting




top